Today's Photos
We ended our last day by driving from Detroit to Chicago. It rained the first half of the drive but cleared up by the time we got to Chicago. It was a very hot and steamy day in the Windy City (we learned the real source of the famous Chicago nickname and it has nothing to do with wind velocity). We ended up driving up Lakeshore Drive in Chicago so we got a good view of Lake Michigan and downtown Chicago. The Bears were having an open practice at Soldier Field and Grant Park was hosting a Lalapalooza concert so downtown was packed!
We parked about 4 blocks from Wrigley and walked to the park. Dad and I walked around a little before meeting Jean and the boys near the Addison train station. We visited a little and took some pictures near at the Harry Caray statue. They headed back to the hotel and we went into Wrigley.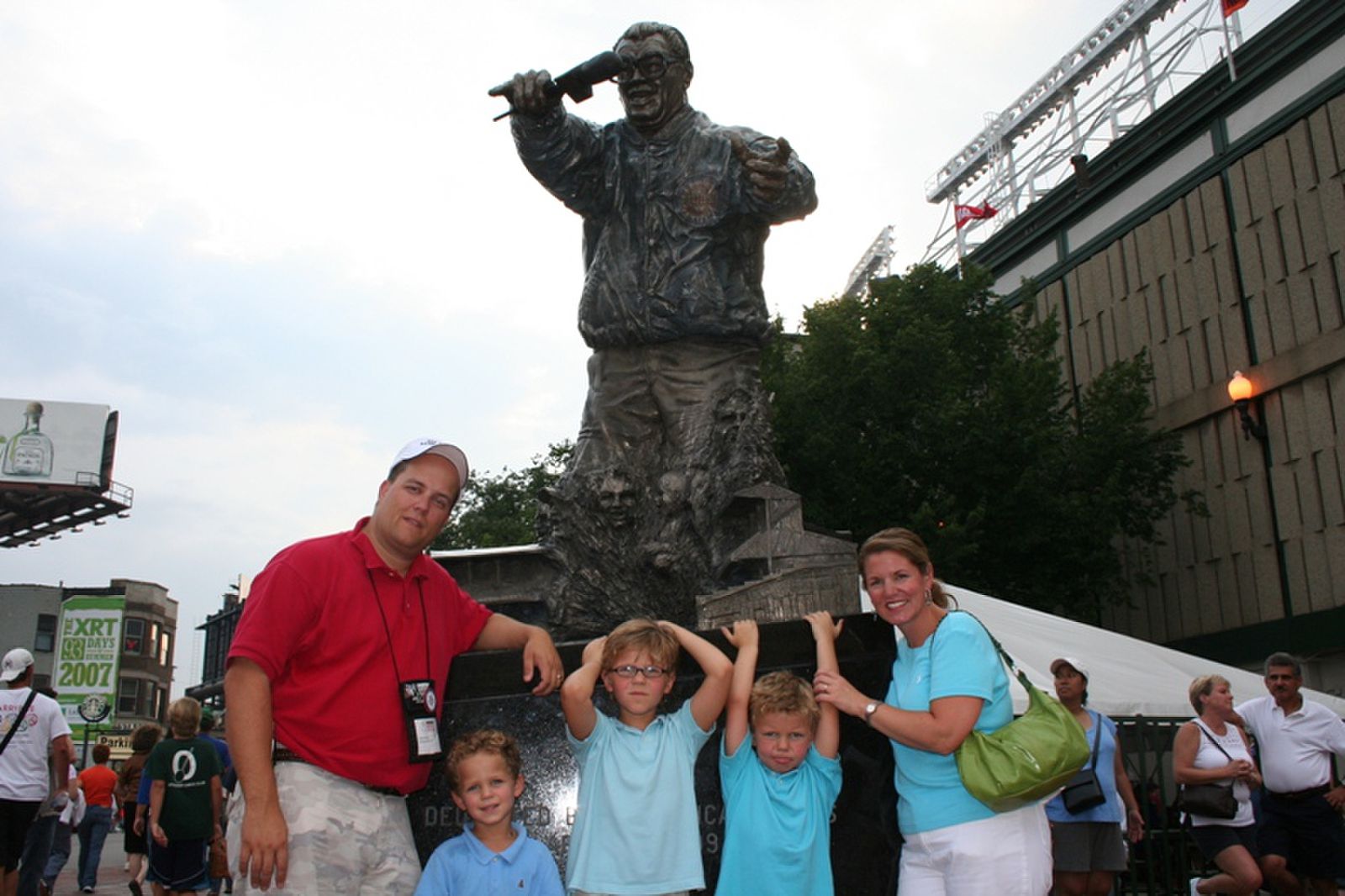 The seats were decent but there was a column blocking our view of home plate depending on the seat. We made due. It was a very hot, muggy night. The game was broadcast on ESPN and Tom Glavine was going for his 300th career victory. The Mets built a 5-0 lead through the top of the 6th before the Cubs got back to 5-3. They left a runner in scoring position but it felt like they were back in the game. Glavine was out and Kerry Wood made a return appearance. Unfortunately 4 of the first 5 batters for the Mets got on base in the top of the 8th and put the game away. We saw Glavine win his 300th game which was a great way to end the trip.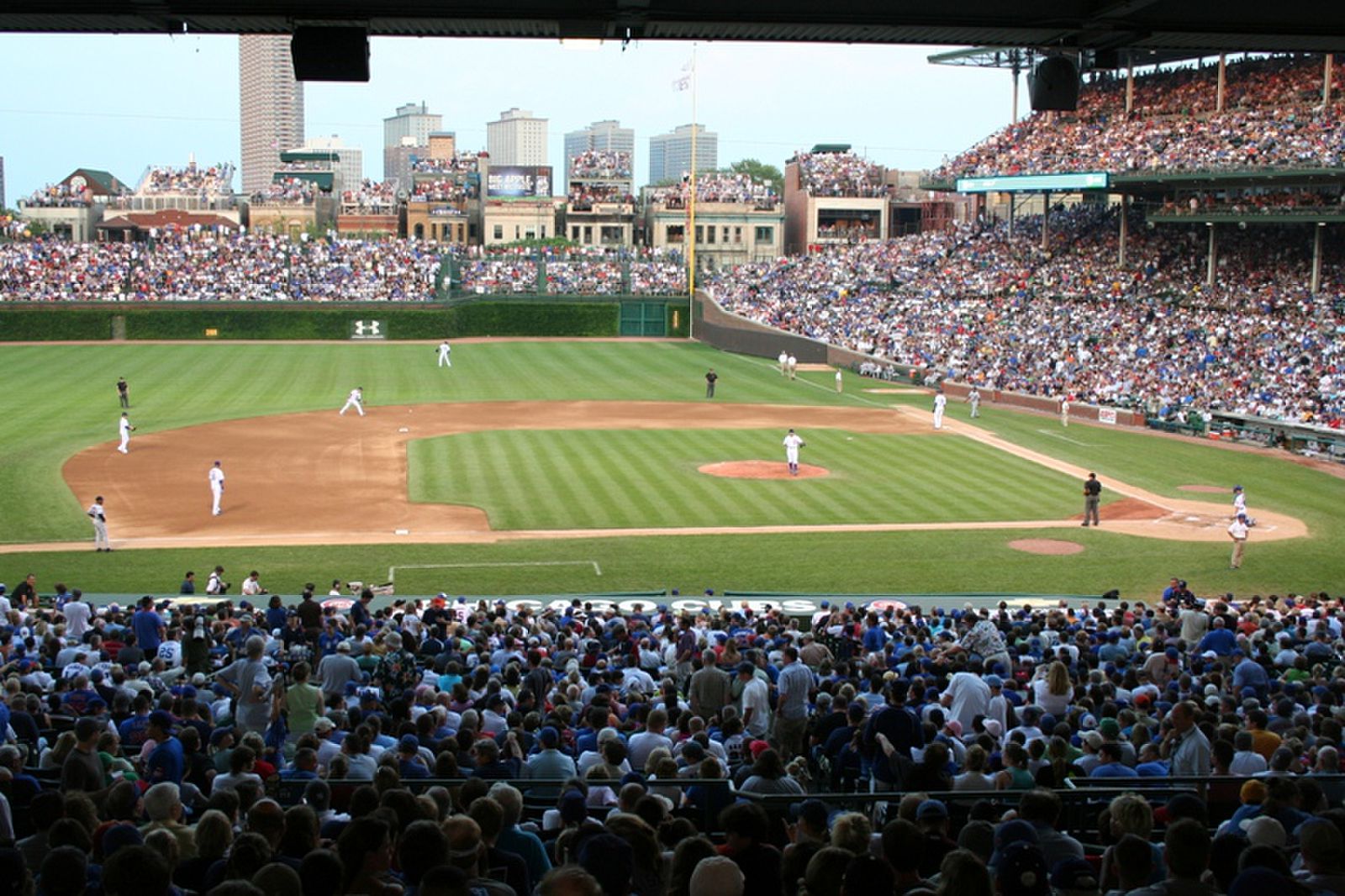 Erik and Kylan did pretty well. I got out a few times with them to get food and souvenirs and visit the restroom so that helped break things up. Kylan got a Derrek Lee t-shirt so he has a second favorite player (in addition to Ken Griffey, Jr.). They also both got stuffed Cubby Bears.
The other funny thing that happened at the game was seeing my friend, Mark Dittmer. Mark is also a Theta Chi from North Dakota State and lives in Indianapolis. He was at the game with a group from his church. He had been reading the blog but didn't realize we would be at this game. He recognized my dad from the pictures and ran into him on the concourse. They were sitting about 3 sections from us. What a small world!!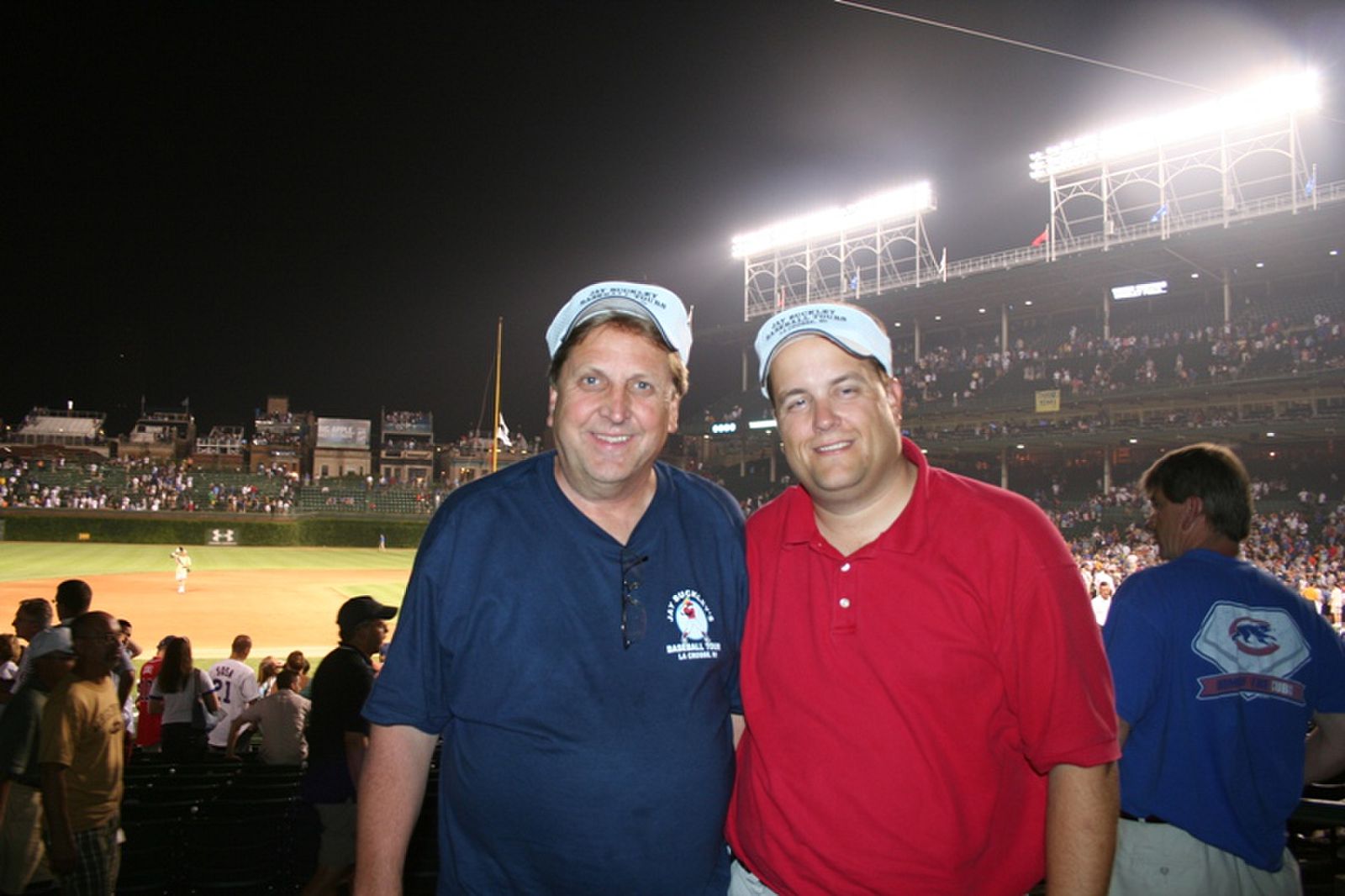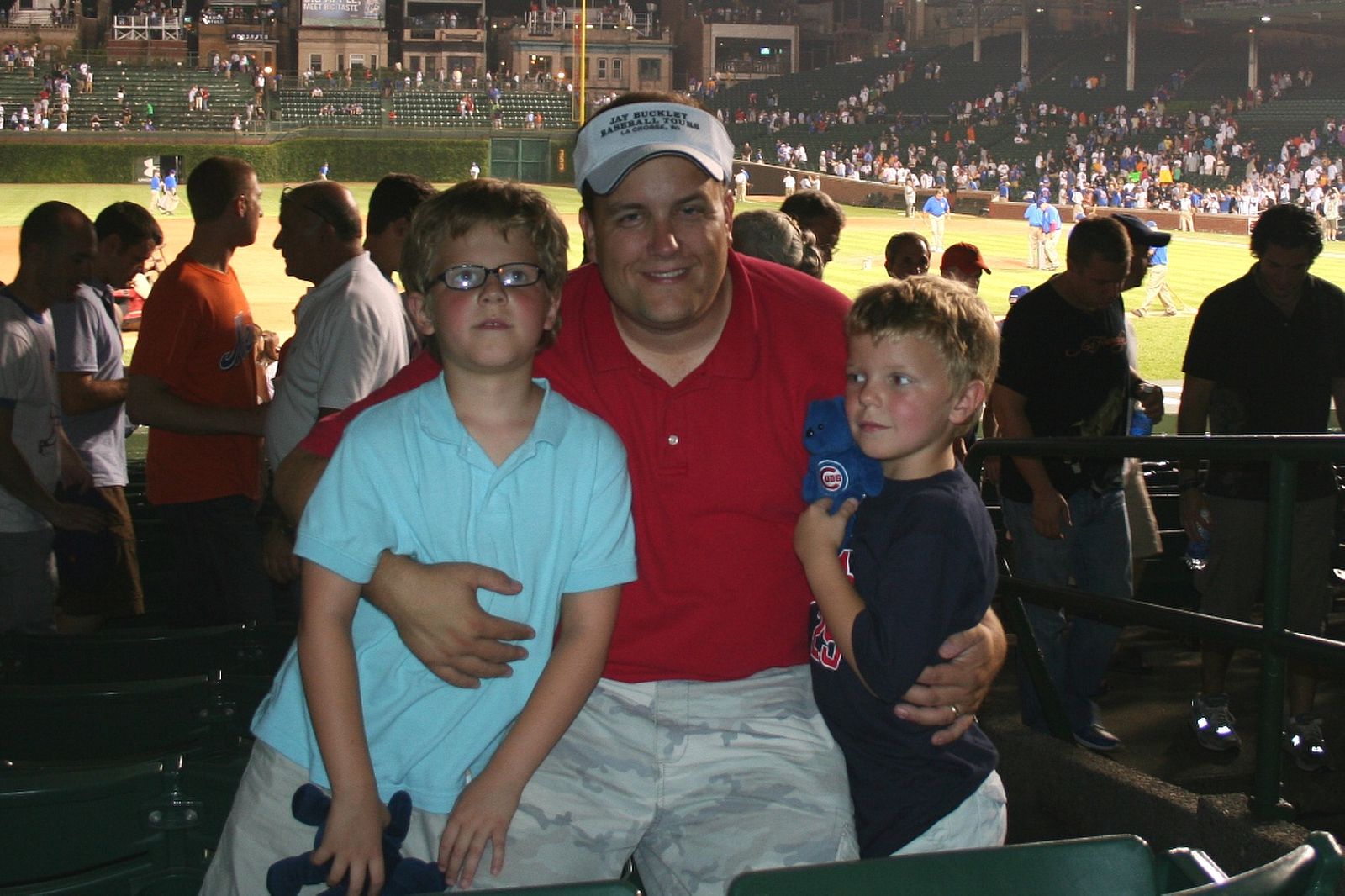 I think they enjoyed the bus ride to the hotel just as much as the game itself. Since the trip was originally supposed to end with a day game, there was no lodging arrangement for Sunday night. Many people made their own reservations at the O'Hare Excel Inn and had Monday morning flights. Throughout the trip, the hotels pre-assigned all the rooms and gave keys and room assignments to the hosts. As we came off the bus, we were handed our key and could go directly to our room. Since this hotel wasn't officially part of the trip, each person had to check in individually. Since three different trips ended with the game at Wrigley there were probably 50 people checking in. It took about 45 minutes of waiting in a very small lobby to get our room. It was 1:30am CT before we got settled and in bed. My dad's flight was at 7am so his wake up call was at 4:30.
It's hard to believe the trip is over and we are getting back to the real world. Although we were always on the move and got limited sleep, I had an amazing trip. If you have read and enjoyed this blog, I encourage you to consider a trip like this with Jay Buckley. There is only 1 trip with open seats yet this year. Next year's trips will probably be available in January 2008. Please let me know if you have any questions.