Today's Photos
We had a very early morning with a bus departure at 6:00am. It was a nice, quiet drive to Cooperstown and we arrived about 10:45. The crowd was already packing the induction field. They anticipated 60-70,000 people which would be the largest ever. We talked to someone who had been at the last 7 inductions and said this was 5 times the crowd as last year and half again more than the Puckett-Winfield-Mazeroski induction.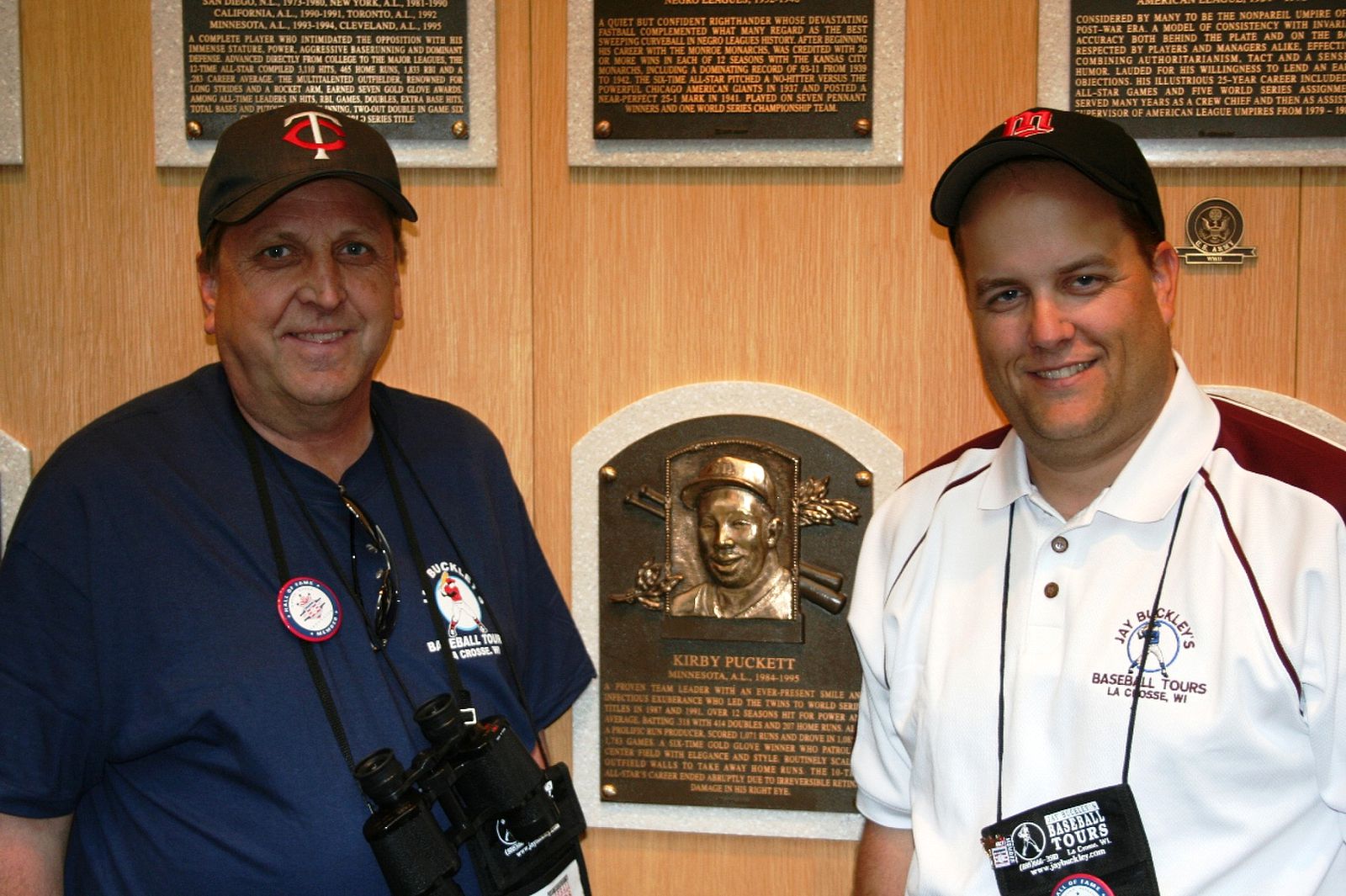 We wondered around downtown for awhile and got a preview of the museum (we are returning Thursday afternoon). We also checked out some shops and headed back to the induction field. The ceremony lasted about 2 hours but went very fast. Both Tony Gwynn and Cal Ripken spoke very well. There was a definite majority of Ripken fans since he was so loved and Baltimore is only about 5 or 6 hours away. It was also neat to see all the current Hall of Fame members introduced. A record 53 of the 62 living members were there.
I was able to call my good friend, Howard Luchinsky. He grew up in Baltimore as a huge Orioles and Cal Ripken fan. I wished he could be here as well. Hopefully he can do a future trip.
Because of the crowd we were so far away from the stage we could hardly ses anything. We did get a good view of the jumbo screen and the sound was great. We could also pick them out using my binoculars. I was able to get a decent photo and crop it so you can see barely Tony Gwynn.
We are looking forward to getting back on Thursday to see it when it is less busy. We learend a lot about Cooperstown and the history of baseball today both in town and on a video we watched on the bus. We are having fun getting to know others on the bus. It's a nice mixture of age and backgrounds. There are a couple families and 2 young guys who just graduated from high school.
If you are enjoying this blog, please drop me a note in the comments section. I'd love to hear from you!! I'm talking to Jean and the boys every day and hear the boys aren't always behaving well (especially Kylan and Kristofer). I look forward to seeing them next weekend in Chicago!